The relationship between wood and whiskey is an exquisite dance that takes place within the confines of a charred barrel, where magic transpires over time. This intricate maturation process is an alchemical interplay, where the flavors of both wood and whiskey intermingle and evolve into something greater than the sum of their parts. The choice of wood is pivotal, with oak reigning as the monarch of whiskey maturation. American white oak, specifically Quercus alba, is a favorite due to its porous nature, which allows for the exchange of compounds between the wood and the aging spirit. The toasting and charring of the barrels act as a catalyst, releasing a symphony of compounds from the wood—such as lignin, vanillin, tannins and lactones—that breathe life into the whiskey, bestowing it with an array of flavors and aromas.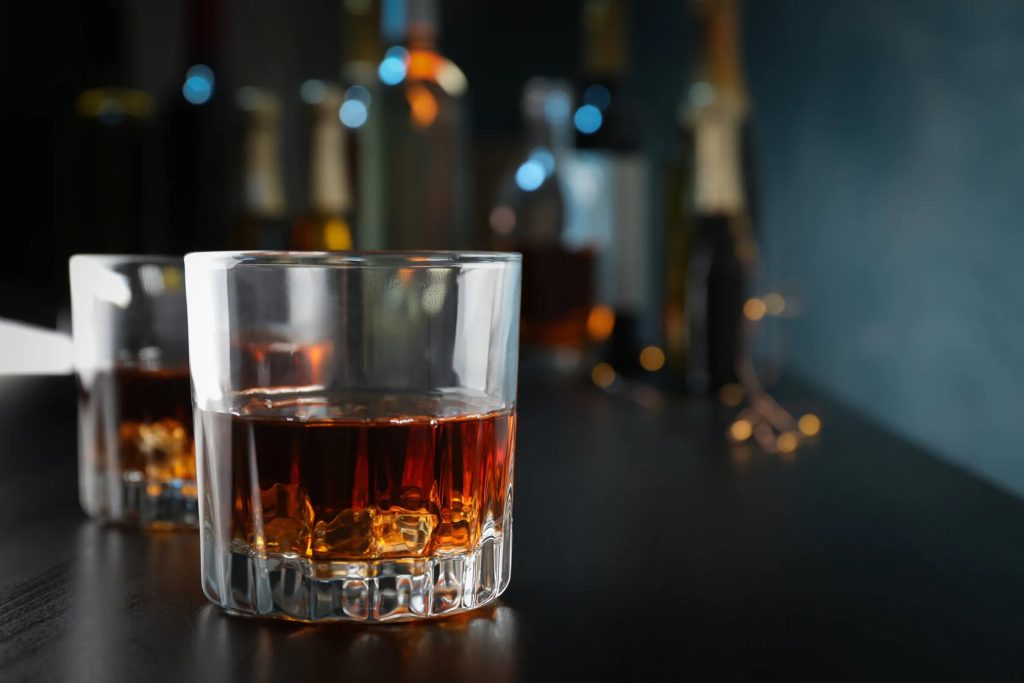 As the young, fiery whiskey enters the barrel, it is akin to an artist presented with a blank canvas. The wood, through its pores, imparts subtle nuances: vanillin offers sweet, creamy notes; tannins contribute structure and complexity; while lactones deliver a spectrum of flavors from coconut to butterscotch. Over time, this liquid artistry evolves. The whiskey review spirit patiently seeps into the wood, drawing out compounds locked within its fibers, while the wood absorbs and modifies the whiskey, softening its edges and enhancing its character. The dance between wood and whiskey is one of intimacy—a slow, sensual tango where each partner influences the other. The climate in the aging warehouse also plays a role, as fluctuations in temperature cause the barrels to expand and contract, further encouraging the spirit to penetrate deeper into the wood, extracting more flavors.
Years pass and within the dark, quiet sanctum of the warehouse, a metamorphosis occurs. The once-clear spirit takes on hues of amber and gold, a visual testament to the amalgamation of wood and whiskey. The flavors become more complex, intertwining in an intricate tapestry—a harmonious blends of caramel, toffee, spice and dried fruits. The influence of the wood cannot be overstated; it shapes the final character of the whiskey, adding depth and layers of flavor that define its identity. Furthermore, the wood aids in mellowing the harshness of the spirit, providing a smoother, more rounded taste that captivates the palate. This dance, this maturation process, is a testament to patience and nature's artistry. The craftsmanship of cooperage and the quality of the wood shape the destiny of the whiskey. The resulting elixir is not just a drink but a sensory experience—an ode to the symphony conducted by time, wood and whiskey. It is an alchemical transformation, a result of the intricate choreography between these two integral elements.